FUNDRAISING SHOULD BE SAFE & EASY
Contactless Fundraising
Country Meats believes that fundraising should be safe and easy.

With our new contactless fundraising option, we've created a system for you to effortlessly raise funds for your amazing cause.
01
CREATE A FREE ACCOUNT & OPT-IN
Country Meats fundraising works for organizations of any size and is perfect for schools, youth groups, scouts, and much more! If you're new here, just provide some basic contact information from your fundraising group and select "Opt-in" to start your Contactless Fundraiser.
02
SHARE YOUR URL WITH FRIENDS & FAMILY
Our website will generate a unique URL for you to use. It will allow our system to give you credit every time someone orders using your URL. Sharing your unique URL with your supporters via text, email, or social media will make it that much easier for them to support your cause.
03
COUNT YOUR
PROFITS!
Your supporters will order from and we will ship the order directly to the supporters. Your supporters will receive their delicious Country Meats snack sticks in just a few days. Then after a short period of time, we will mail you a check for your fundraising profits.
Your supporters will be required to purchase a minimum of one bag (24 smoked snack sticks) for $40 and your fundraiser and your fundraiser will earn $12 from that purchase! Each additional bag ordered in one single order will cost your supporters only $30, and will still earn your fundraiser an extra $12 in profits!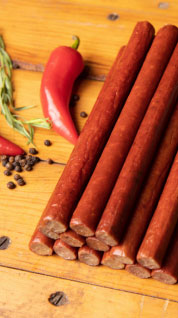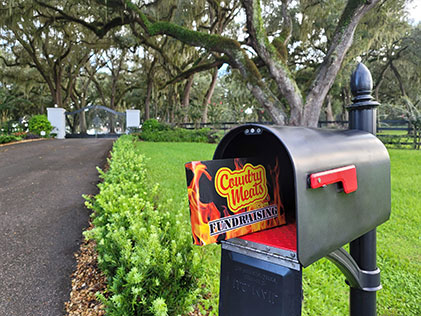 New to contactless fundraising? Get started by creating an account.
CREATE AN ACCOUNT
Already have an account and ready to opt-in to contactless fundraising?
I HAVE AN ACCOUNT
" Contactless fundraising with Country Meats could not be easier. It has allowed us to continue raising money for out school program despite the challenges posed by COVID 19. When students return and are allowed to once again compete in Skills USA and build projects in our shop, the financial resources needed to support them will be available due to this easy and innovative fundraising method ."
" This was our first time doing a fundraiser through Country Meats and won't be our last! We needed new uniforms for our team this year, and with everything going on in the economy with Covid-19, I wanted to keep the costs to a minimum since some of our families have been impacted financially. I found out about Country Meats by word of mouth from another gym owner who said it's their biggest fundraiser of the year every year. It was simple to get all the info I needed online, get registered, and get the info out to the families. For the questions that did come up, customer support was responsive, professional and kind. Ordering was easy and shipping was quick. It was so great to have the contactless option to make sure Covid-19 didn't stand in the way of people supporting our team this fall! "
" I just wanted to let you know we are starting the [Contactless] fundraiser today. We had a delay within the school but are ready to begin. Thank you for offering this, our group loves them!!!! "