WHY COUNTRY MEATS?
High Quality Meat Sticks for Top Notch Nonprofit Fundraising Results
There's no shortage of options for nonprofit fundraisers. From wrapping paper to candy bars, it can feel overwhelming to choose the best fundraiser for your organization. If you're considering meat sticks from Country Meats, consider your search complete; our tried-and-true fundraising program is trusted by schools, sports teams, youth groups, and other organizations, and for good reason. What sets us apart?
Healthy Products
With at least 9 grams of protein and no more than 4 grams of carbs (some flavors have less than 1 gram of carbs!) per meat stick, this is one healthy snack you can stand behind. Country Meats proudly handcrafts all of our meat sticks in the USA using fresh, high-quality, premium ingredients. We use 85% lean meat and slow smoke each stick for 18 hours to achieve a tender bite and mouth watering flavor. As a family owned and operated business, we know how important quality and nutrition are to parents so we produce products that we can feel good about serving to our own children.
Convenient Snacks
Our perfectly portable meat sticks are individually packaged and shelf-stable. On-the-go parents, hungry athletes, outdoor enthusiasts, and ravenous teens all appreciate these convenient and nutritious snacks. With universal appeal, it's easy to encourage supporters to get behind your nonprofit fundraising efforts. And because you don't have to worry about melting or portability, you can bring your fundraiser to your supporters for a quick grab-and-go snack, whether that's at a sporting event, school performance, community gathering, or anywhere else hungry folks congregate.
Crowd-Pleasing Flavors
With over a dozen taste bud-tantalizing flavors (and more being released all the time!), our meat sticks make it easy to find supporters for your nonprofit's fundraiser. From sweet to savory and even super-spicy, customers can't get enough of our snack sticks. That's why most groups that try Country Meats fundraising come back season after season, year after year. After all, it's nearly impossible to beat a fundraising product that practically sells itself.
Flexible Options
Whether you prefer a traditional, in-person fundraiser or an online fundraiser, Country Meats has you covered. Choose whichever option works best for your nonprofit organization, or do both to better increase your reach and reach your fundraising goals even more quickly. With so many options, we have a way for every member of your organization to get involved and help support the cause - near or far!
High Profit Margins
Unlike some popular fundraisers, our nonprofit fundraising model is designed to be affordable for your supporters while putting maximum revenue toward your organization's goals. Nonprofits pay just $.75 per meat stick, but sell them for $1.50 each. This means that for each meat stick sold, your customers will enjoy a healthy snack at an affordable price while your group puts $.75 toward your cause—that's a whopping 50% profit margin!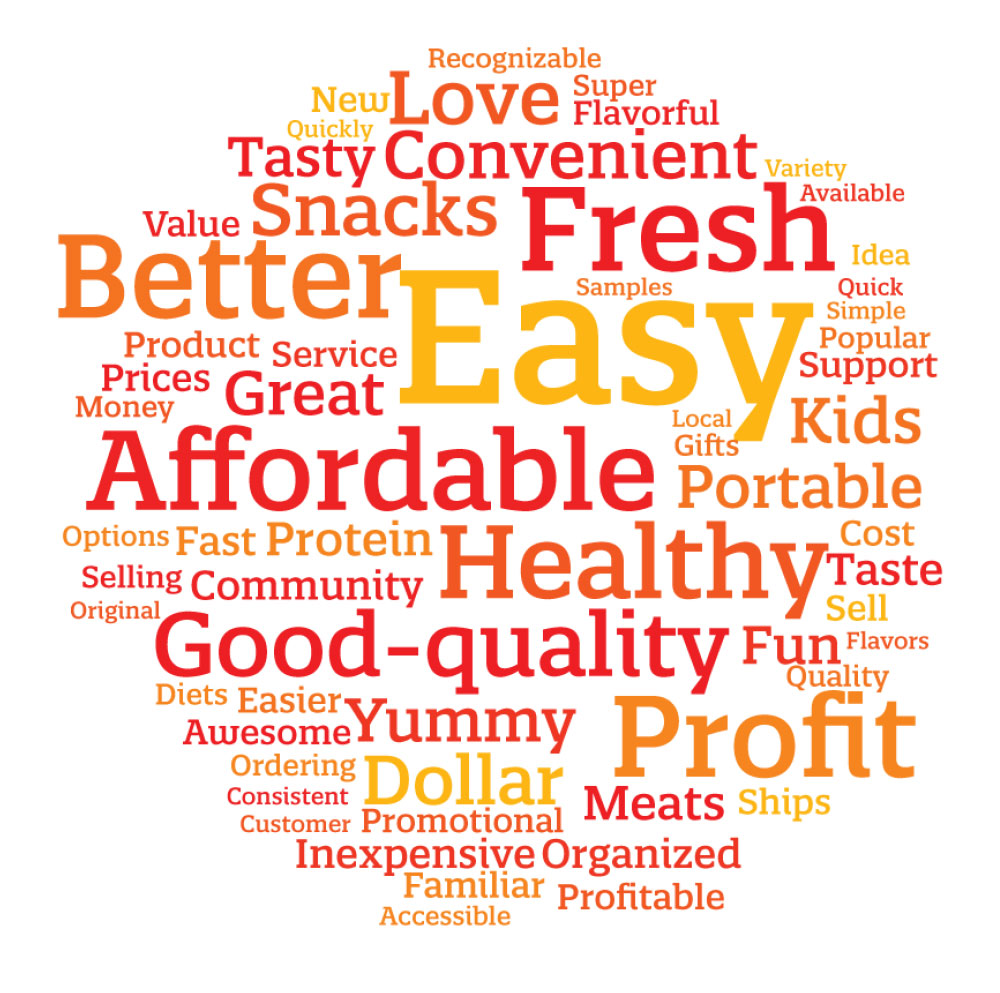 %
LEAN MEAT
HOURS SLOW COOKED
%
PROFIT
HOW WE COMPARE
When it comes to nonprofit fundraising, you have lots of choices - but only one that's equal parts delicious and nutritious! Meat sticks from Country Meats have only 70 calories and are high in flavor, with 0 trans fats. Here's how we stack up against other popular fundraisers:
Country Meats Nonprofit Fundraising:
CROWD-PLEASING PRODUCTS FOR PROFITABLE FUNDRAISERS!